Year 6 - 2024 Intake - Open Evening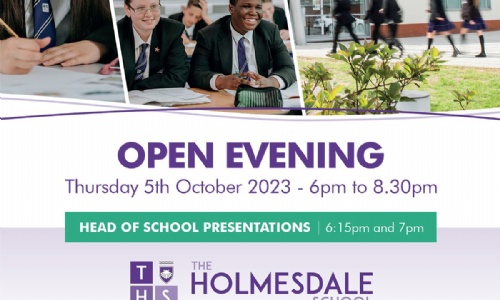 Thursday 5th October 2023 - 6pm to 8:30pm
We look forward to welcoming you to our open evening event. Throughout the evening you will be toured around the school by our student guides who will answer any questions you have. Headteacher speeches will happen throughout the evening.
Staff will be available in every subject area to answer any questions and give you a taste of what being a student at The Holmesdale School is like.
No booking is necessary but we do advise giving yourself enough time to explore the site.